DEAR VISITORS, WELCOME TO ANCIGNANO!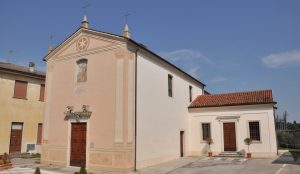 Thanks to S.E. Mons. Beniamino Pizziol, bishop of Vicenza, since 2011 the TLM (Traditional Latin Mass) has been celebrated
EVERY SUNDAY AND FESTIVITIES
at 5 pm
and at 6.30 pm (starting from 10th January 2021)

The Holy Rosary is recited in Latin before the Mass at 4.30 pm.
Confessions are heard 30 minutes before the Mass in the chapel on the right side.
Normally Masses are low, when possible the 5 pm one is sung (especially on important festivities). We are doing our best to increase the number of sung Masses.
Our chaplain is Rev. Father Juan Tomas FSSP, he speaks English as he is native Canadian. You can contact him by phone (+39.327.841.8288) or by email (juan.tomas@fssp.org).
The choir service is performed by Schola Cantorum "Laetificat juventutem meam", directed by M. Mattia Cogo, specialized in Gregorian chants and classical sacred traditional polyphony.
---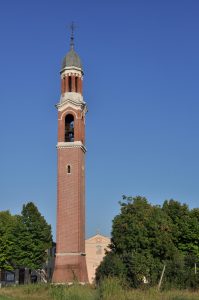 The church is located in Via Chiesa 15, 36066 Ancignano di Sandrigo, Vicenza.
Easy to reach from Vicenza (20 minutes by car) and Bassano (15 minutes by car).
If you come from different places, take A31 Highway, exit "Dueville" and follow directions for Bassano – Sandrigo. Soon after you pass Sandrigo, you will find Ancignano, right along the main street (called "Strada Statale Marosticana").
---
Fur further information, please don't hesitate to contact us, even in English, writing to info@messainlatinovicenza.it
We will answer you as soon as possible.
Please visit us also on Facebook: Messa in Latino Vicenza